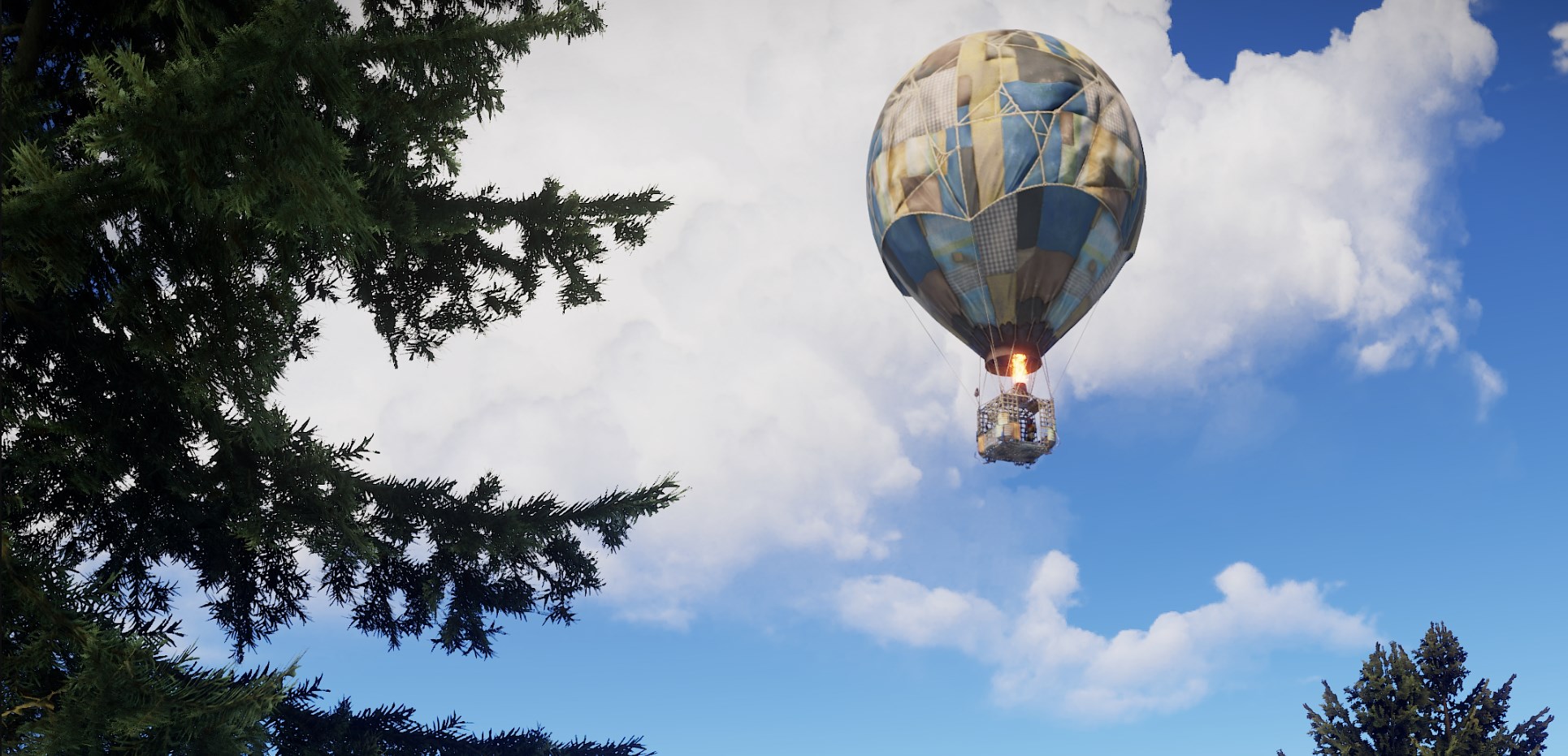 It's been a roller-coaster ride for Rust, which is 5 years old on Dec 11th. Our vision was a harsh, brutal world where we wouldn't impose any of the arbitrary rules that other online games created - you would had to figure out how you survive for yourself. That turned into the open world, base-building multiplayer FPS that's now Rust. When we released we never expected it to be as popular as it was. It was a prototype, the code was a mess and we wanted to slowly make things better. We even actively told people not to buy the game. When it exploded in popularity on release in December 2013 the demand for regular updates was immediate, we slowly started to realise that we couldn't give our players what they wanted. We were righting fires on every front, in public and in private. We tried to make it work, we hired new people and tried to make things work. But it wasn't going to.
Do Over
Me and Helk took the decision in 2014 to remake the game from scratch. The initial intention was to port code from the old version to the new version, but that proved just as difficult as removing the shit code. So literally everything was re-written. This was a thankless task, it wasn't appreciated by a lot of the community and there's still people who will argue that the older version that they haven't played in 4 years was superior. It's obvious in retrospect, as a developer, that we made the right decision. It got us into a position where a new developer could come on board and make meaningful changes to the code in less than a week. It enabled us to release meaningful updates reliably every Thursday. It let us quickly implement and iterate on dramatic game changes, then just as quickly revert them when they didn't work out.
Early Access
We took the point of view that if Early Access didn't exist we'd have been happy to release Rust in the condition it was in, so at the start of this year we left Early Access. This wasn't and isn't the end for Rust. As fun as doing weekly patches were it was apparent that the gaming media wasn't willing to follow and post about them. We changed to doing monthly themed updates. Instead of "Devblog 196" we titled these updates things like
Vehicle Update
,
Hot Air Balloon Update
and most recently the
Electric Anniversary
. This makes it a lot easier for everyone to digest, and allowed us to add some great content since we left Early Access. The world of Rust has
Monuments and the puzzles
in them, aggressive AI controlled enemies like the Scientists and the
APC
. We have events like the
Cargo Ship
and the
Attack Helicopter
. Also
scuba diving
. And now we have electricity (which Helk thinks will have the biggest impact on the game of any update so far). Stuff like this is keeping the game as popular day to day in 2018 as it was in 2013.
Team
It's not easy to put a team together from scratch. Our Rust team right now is very tight, very committed and know exactly what they're doing. Their abilities impress me every day - we're all lucky to have them. Helk's vision and instincts as a game designer scare and surprise me every day.
Stats
Here's some lifetime state.
Rust has sold 7,457,075 copies
Most popular countries are US, Russia, China, UK, Korea - in that order
Rust is on the wishlist of 1,668,876 steam accounts
Rust had 71,801 concurrent players online in November this year - a new record high
4,489,297 skins have been sold in the Rust Items Store
The skin creators have earned $1,903,164.70
Items have been sold 20,091,729 times on the marketplace
To date Rust has grossed $110,313,646 (including VAT, DLC, bundles, in-game sales)
Next Year
We've got some exciting announcements coming next year, we've been working on a lot of things in secret (which isn't usually our style). But you'll have to wait until ext year for that.